Culinary Heritage: Italian Family Recipes
---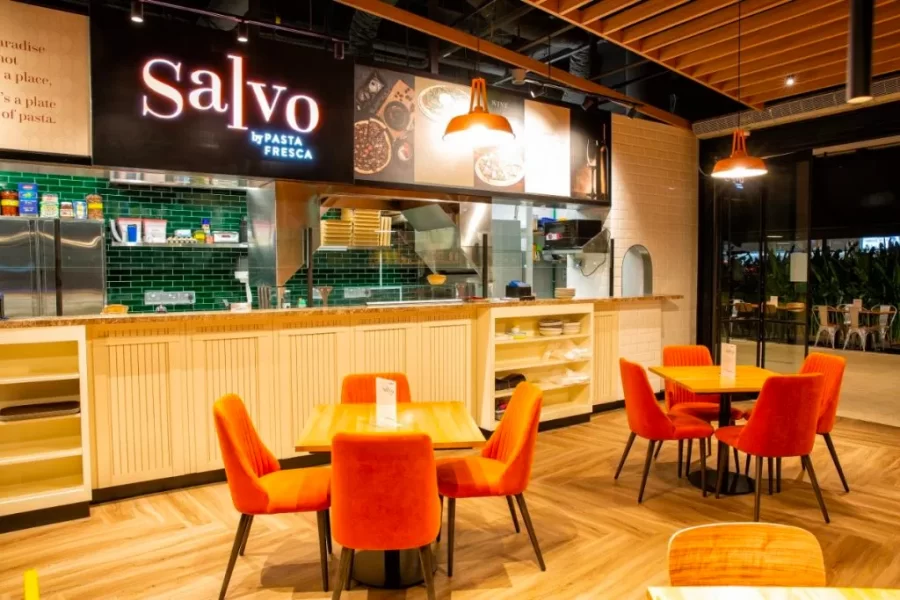 Unveil the heartwarming stories and flavors behind our chef's cherished Italian family recipes, a slice of tradition on every plate.
Bonjour, food enthusiasts and connoisseurs of Italian cuisine! Today, we're taking you on a delightful journey through the rich culinary heritage of Italian family recipes. Get ready to explore the stories behind these mouthwatering dishes that have found their way to your plate at Salvo by Pasta Fresca, one of the best casual Italian restaurants in Singapore.
At Salvo by Pasta Fresca, we believe that dining is not just about food; it's about creating unforgettable memories with your loved ones. Our alfresco dining setup provides the perfect ambiance to savor the essence of Italian cuisine while enjoying the pleasant Singaporean weather. So, let's dive into the heart of our kitchen and uncover the secrets behind our delectable creations.
Truffle Caviar Mushroom Pizza: A Slice of Heaven
Cherished Family Memory: The Truffle Caviar Mushroom Pizza was inspired by our head chef's childhood trips to his grandmother's kitchen, where the aroma of truffle always filled the air, creating cherished family moments.
We kick off our culinary adventure with a dish that's a true crowd-pleaser – the Truffle Caviar Mushroom Pizza. Picture this: a thin crusted white pizza base, generously smeared with a heavenly blend of mayonnaise and garlic, forming the perfect canvas for the star of the show – truffle.
Family Sharing: This pizza is not just a dish; it's an experience meant to be shared with family and friends. The communal joy of tearing into a slice while enjoying lively conversations is what makes it truly special.
Salmon Aurora: A Pink Sensation
Cherished Family Memory: The Salmon Aurora recipe hails from the chef's Italian grandmother's weekly Sunday luncheon, a tradition of bringing the family together to celebrate love and good food.
Next up, we have a dish that will make your taste buds dance with delight – the Salmon Aurora. This dish is a beautiful marriage of salmon chunks, sautéed with chopped onions, white wine, and crushed black pepper, all harmoniously brought together by a contemporary pink sauce.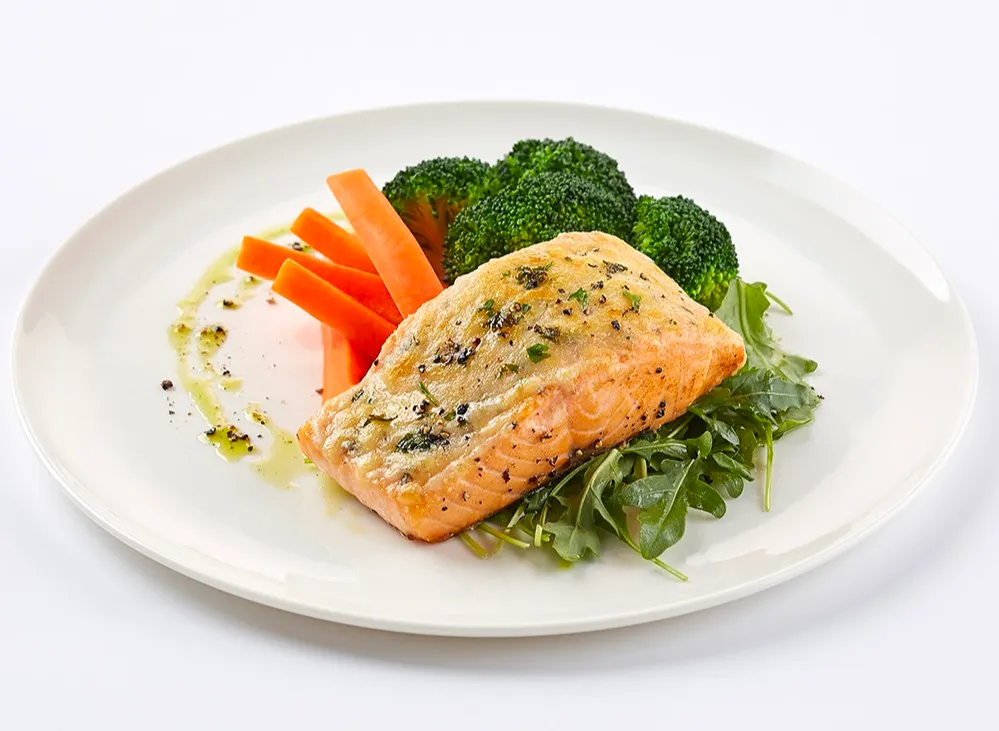 Kid-Friendly: The Salmon Aurora is a hit among kids for its visually appealing pink color and mild, savory taste. It's a great way to introduce young ones to the world of Italian cuisine.
Truffle Porcini: A Creamy Dream
Cherished Family Memory: The Truffle Porcini is a recipe passed down through generations, a comfort food that reminds our chef of cozy family gatherings around the dinner table.
If you're a fan of cream-based dishes, you're in for a treat with our Truffle Porcini. This dish is a velvety concoction of porcini mushrooms, button mushrooms, truffle oil, and truffle caviar, all melding together to create a creamy dream on your plate.
Perfect for Sharing: The Truffle Porcini is perfect for sharing among loved ones, as its rich and creamy nature encourages diners to savor it slowly and enjoy the flavors together.
Chicken Cotoletta Milanese: A Milanese Delight
Cherished Family Memory: The Chicken Cotoletta Milanese is a dish that our chef's mother used to prepare on special occasions, a tradition that brings back fond memories of family gatherings.
Last but not least, we present to you the Chicken Cotoletta Milanese, a dish with origins in Milan that has captured the hearts of food lovers worldwide.
Family Celebration: This dish, with its crispy elegance and vibrant accompaniments, is perfect for celebrating special family occasions at Salvo by Pasta Fresca. It's a symbol of togetherness and shared joy.
Conclusion
So, there you have it, a sneak peek into the culinary treasures of Salvo by Pasta Fresca, a family restaurant in Singapore that's all about celebrating Italian heritage through food. We hope you enjoyed this gastronomic journey as much as we did sharing it with you.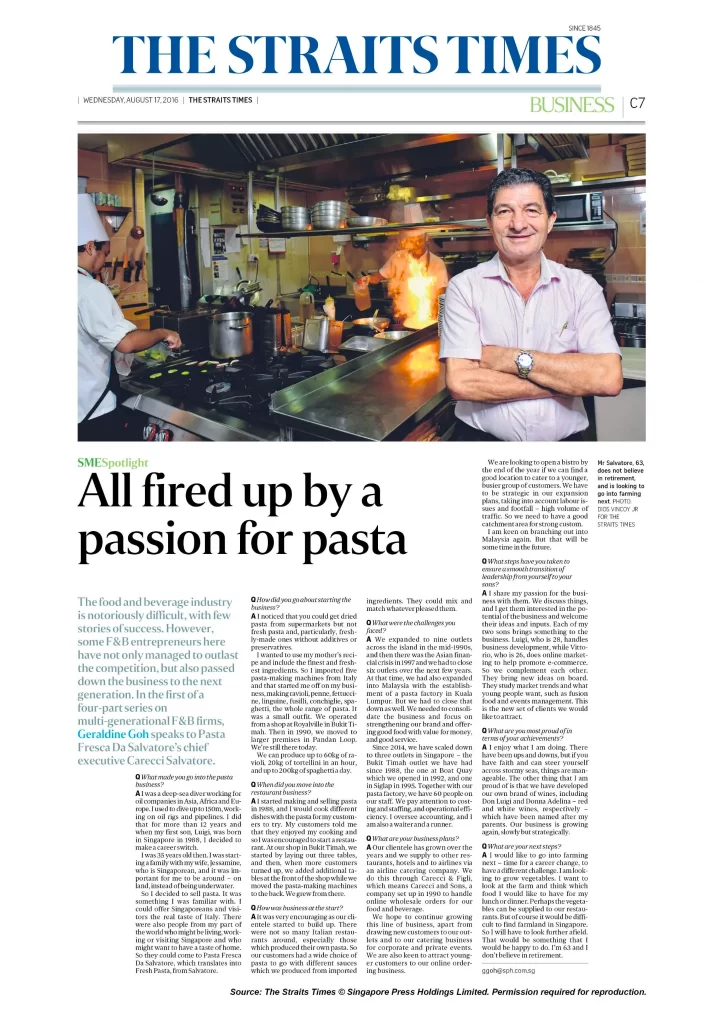 If you're on the lookout for the best Italian restaurants in Singapore that offer not only delectable dishes but also a warm, family-friendly atmosphere, Salvo by Pasta Fresca is your destination. Our commitment to tradition and quality ensures that every meal here is a memorable experience.
At Salvo by Pasta Fresca, we believe that food is not just nourishment; it's a source of joy, a way to bring people together, and a bridge to cultures and traditions. Our Italian family recipes encapsulate this philosophy, and we're thrilled to share them with you.
So, the next time you're in Singapore, whether you're a local or a visitor, make sure to visit us at Salvo by Pasta Fresca for an alfresco dining experience that's steeped in Italian tradition and bursting with flavor.
In conclusion, we've unveiled the heartwarming stories and flavors behind our chef's cherished Italian family recipes, offering you a slice of tradition on every plate. We look forward to serving you soon at Salvo by Pasta Fresca, where every meal is a journey into the heart of Italy.
Bon appétit!