Delicious Italian Food at Your Doorstep
There are some days that you wish you could just have good meal without going through the hassle of heading out or doing the cooking yourself. We get it, and if you are in search of a fuss-free way to enjoy your favourite Italian food, SALVO by Pasta Fresca has you covered with our delivery service here in Singapore.
Whether you are home, at the office, or throwing a small gathering with friends or family, select from our wide range of Italian food and have pasta and pizza delivered right to your doorstep for ultimate enjoyment.
Every Dish A Delight
You know you want something scrumptious and savoury, but you are having trouble making up your mind. Thankfully, every item on the menu here at SALVO by Pasta Fresca can give you the satisfaction you are looking for. Our delivery partners in Singapore will also ensure you get the Italian food you deserve promptly.
Get things moving with any of our antipasto and bar bites, like the hot-seller Truffle Fries Parmigiano or the Roasted Veggy Salad, the Arancini comes highly recommended by our team of chefs as well.
For the main course, indulge in our fresh pasta selection, guaranteed to leave you wanting more. The Salmon Aurora is a delightful treat, as is our AOP Prawns and Caprese pasta. If you prefer sharing, SALVO by Pasta Fresca also has a variety of delicious pizzas on the menu.
Burrata Pizza
Topped with fresh rucola, fresh tomatoes & whole burrata cheese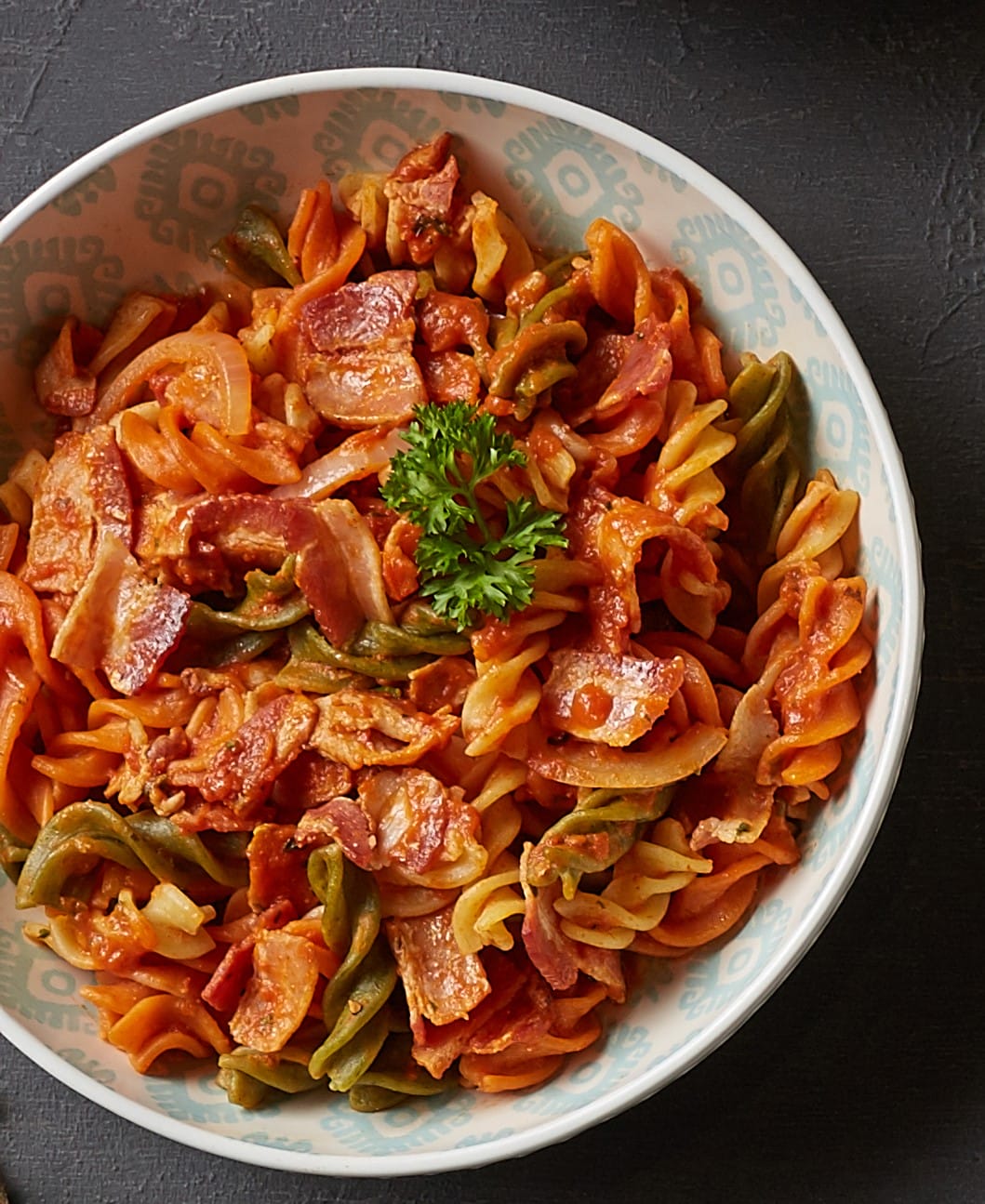 Amatriciana
A popular sauce of bacon and onion, sauted and simmered in zesty tomato sauce.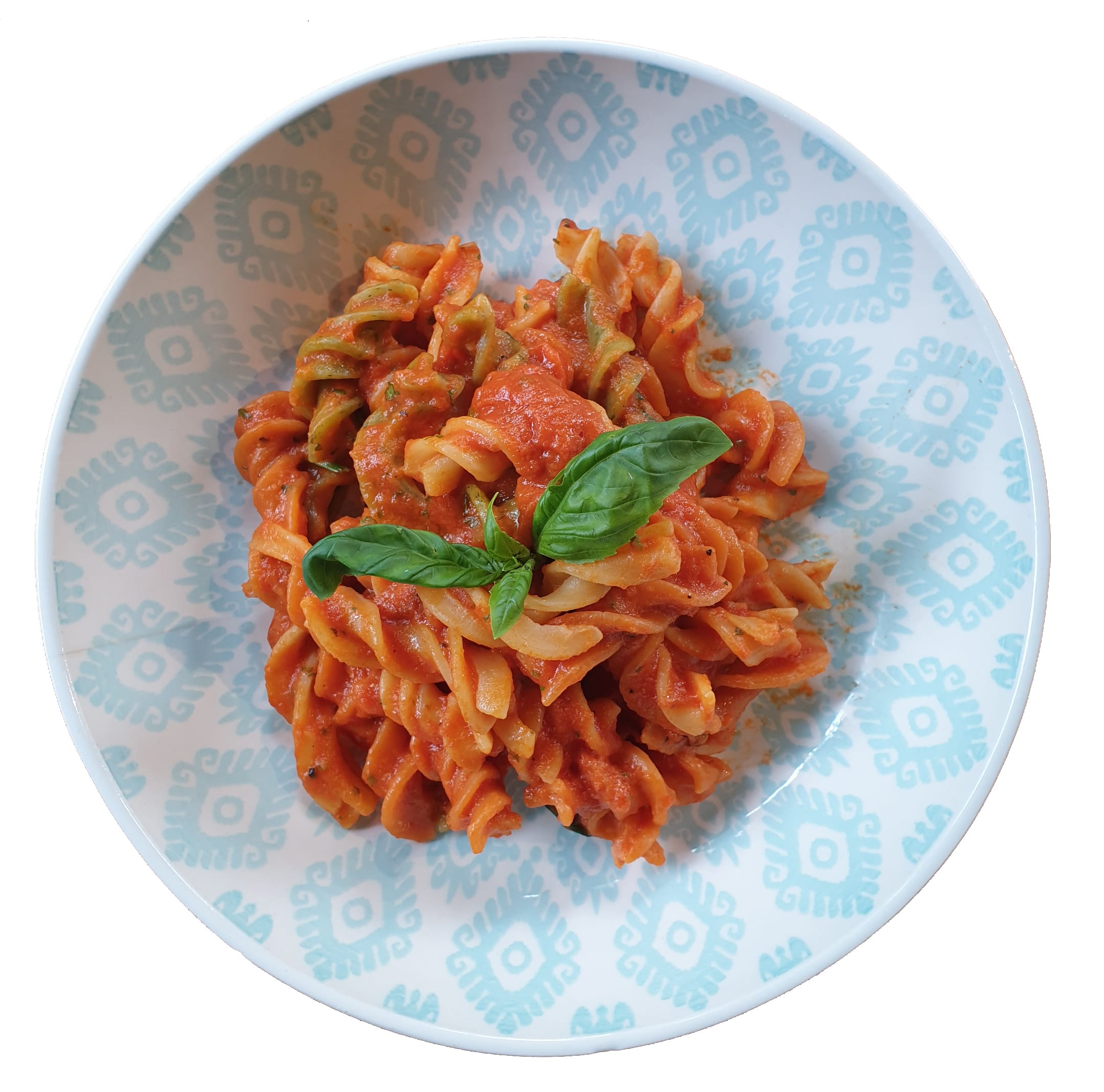 Pomodoro & Basilico
Traditional Italian sauce made from a secret blend of San Marzano tomatoes, garlic, vegetables and basil
Carbonara
Sautéed bacon in a velvety creamy blend of egg yolk and parmesan cheese

Beef Bolognese
An all-time Italian favorite minced beef slow cooked with tomato sauce
Arrabbiata
Spicy & tangy Italian tomato sauce with chilli and garlic
Diavola Pizza
Topped with your choice of spicy pork or beef salami slices
AOP Prawns
Aglio olio garlic and chilli tossed with mildly sweet prawns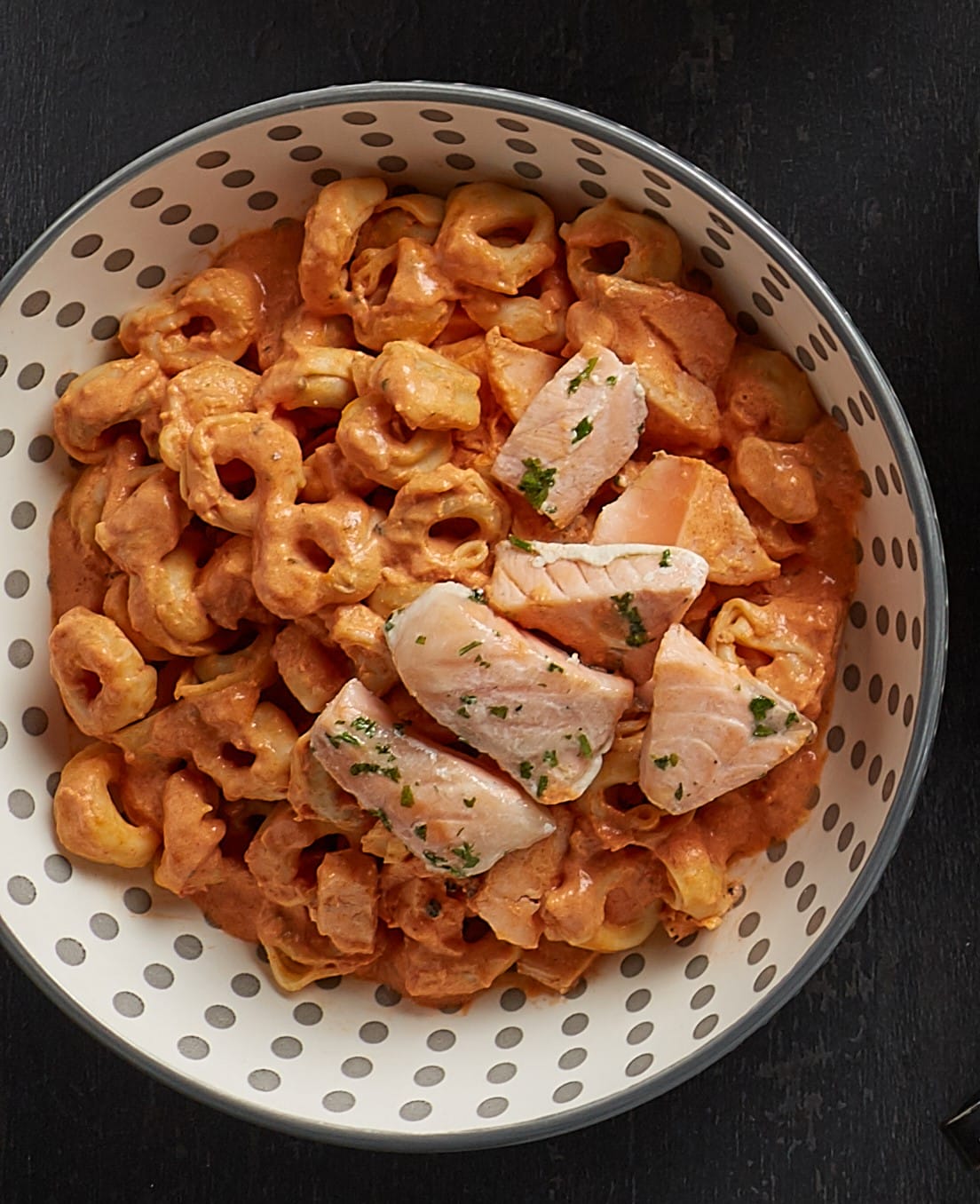 Salmon Aurora
Salmon chunks sauteed with chopped onions, white wine & crushed black pepper in contemporary pink sauce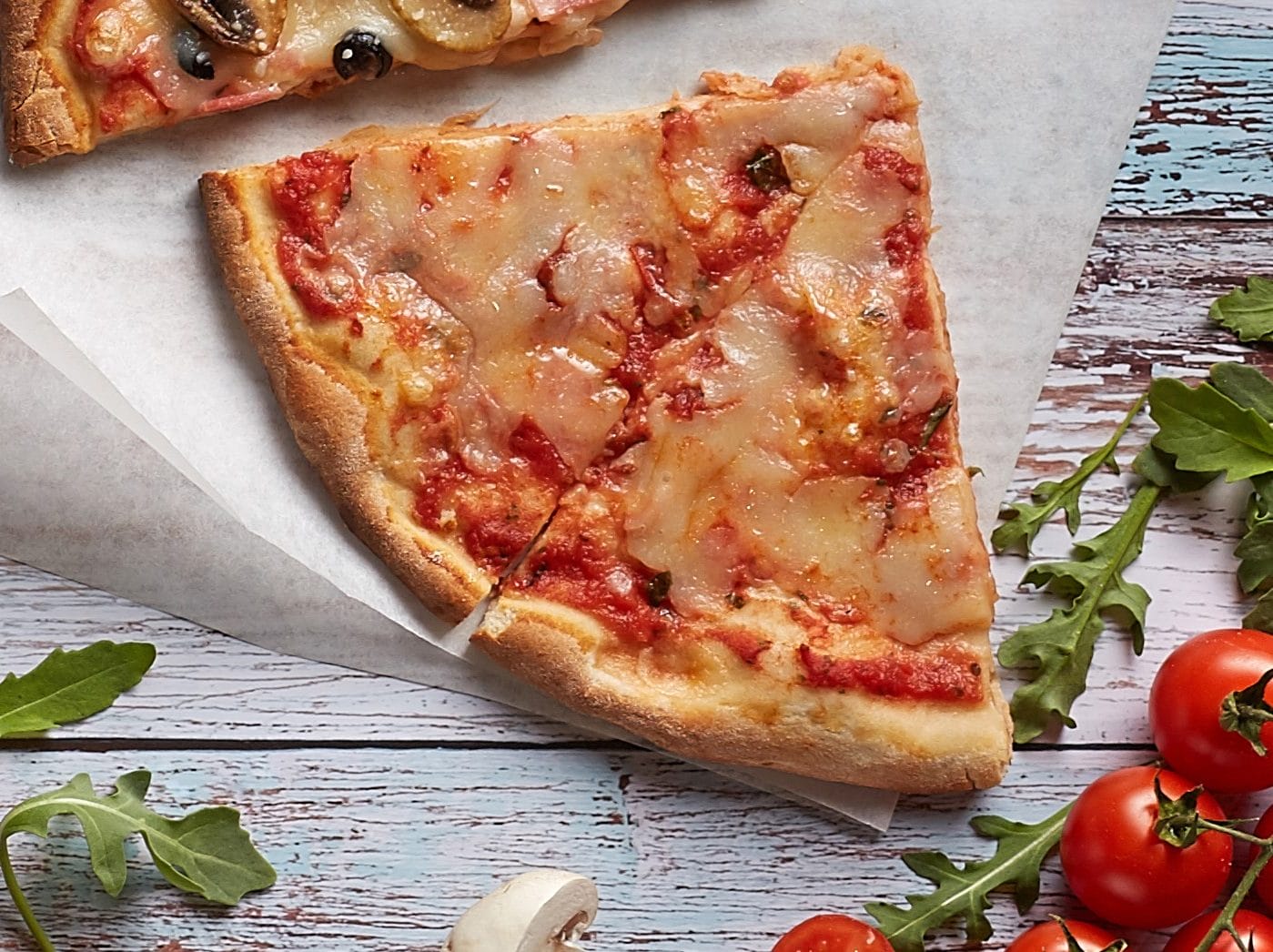 Margherita Pizza
Fresh, simple, classic pizza with zesty tomato sauce & mozarella cheese

Finish it off with our unforgettable desserts and a beverage of your choice, and you will definitely want more on the table thanks to the convenient Italian food delivery options in Singapore.
Italian Food Delivery Made Easy
Remember, paradise is not a place, it is a plate of pasta, and no one does it better than SALVO by Pasta Fresca. We look forward to serving you our brand of amazing Italian food in the comfort of your own home.
SALVO by Pasta Fresca Delivery Terms & Conditions

Delivery Service Salvo by Pasta Fresca ("we", "our", "us") provides a food delivery service in Singapore, in partnership with our delivery partners: Deliveroo, Food Panda, and Grab Food. Our service provides a convenient way to enjoy Italian food in the comfort of your home or office, specializing in "Italian food delivery in Singapore", "Pasta delivery in Singapore", and "Pizza delivery in Singapore".
Ordering Customers can place orders for their favorite Italian dishes through any of our delivery partners' platforms. The availability of dishes depends on our current menu and operating hours. Please note that the menus may vary based on availability and seasonality.
Delivery Area Our delivery service covers most areas in Singapore. However, the availability depends on our delivery partners' coverage, which can be subject to change.
Delivery Time The estimated delivery time will be shown upon placing an order. We strive to deliver your orders within this estimated time. However, delivery times may occasionally be affected due to busy periods, weather conditions, or other unforeseen circumstances.
Prices and Payment All prices listed on our delivery partners' platforms are inclusive of any applicable taxes. The total price for food, delivery, and other applicable costs will be displayed before the order is confirmed. Payment can be made through the delivery platforms.
Personal Data By placing an order through our delivery partners, you agree to the use and disclosure of your personal information in accordance with their respective privacy policies.
This Delivery Terms & Conditions is subject to change without prior notice. By ordering from us, you agree to the terms listed here and any changes that may be made.
OUR DELIVERY PARTNERS
ISLANDWIDE DELIVERY available on GRABFOOD !